This was our 2nd family vacation to Guam. First one was when my baby was a pear sized in my belly :-) and this time as a something called a baby :-) We stayed 7 days there, all we wanted to do was just eating and relaxing on a beach but with a VERY-SUPER-DUPER active 9 month old baby, it was just a dream. My best memory is taking a 2 hour(!) nap with my baby on a king bed..haha..It rarely happens at home..Okay I am gonna post lots of photos now, so be ready!
First, taking a walk along the beach just in front of hotel.. I love how sky and the sea looks almost same..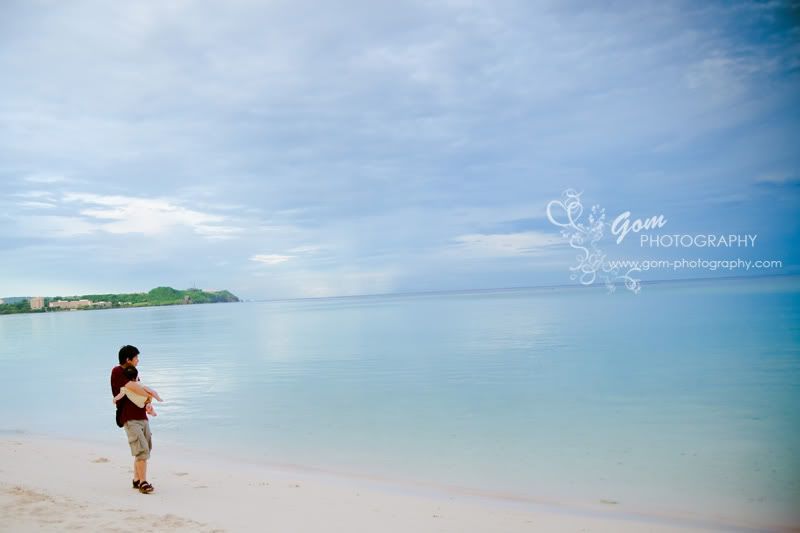 We stayed at Westin, and here is the view of Nikko hotel which we stayed last year.
Our baby obviously doesn't know about 1 hour time difference and just woke us up before 6 so when we went out to beach, there was NOBODY! Looks so peaceful..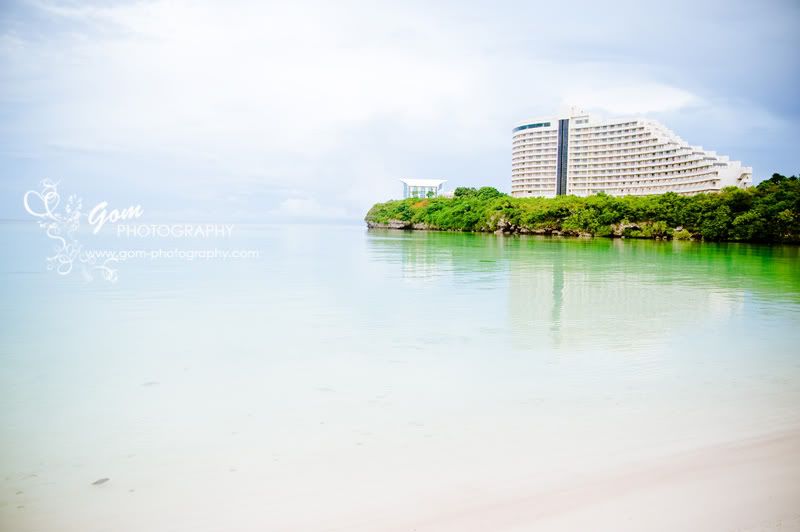 And now you fell in sleep? Hmmm....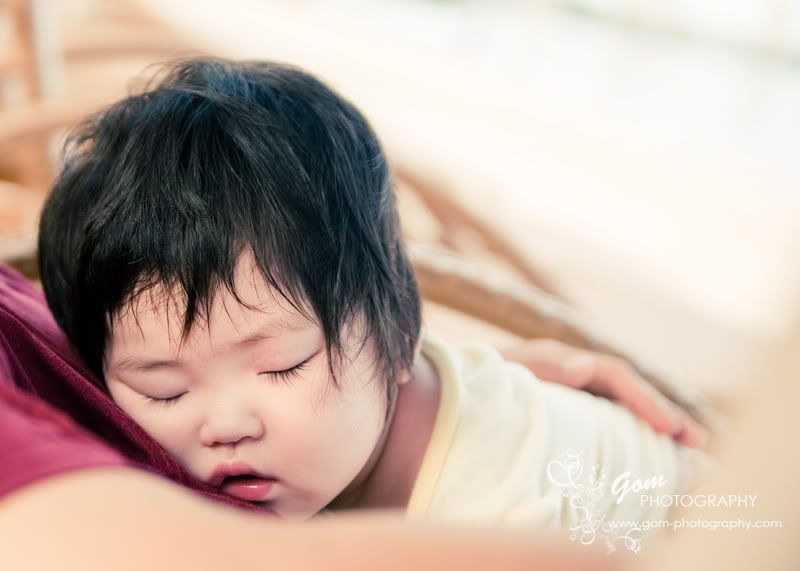 after a short morning nap, just playing on a beach chair.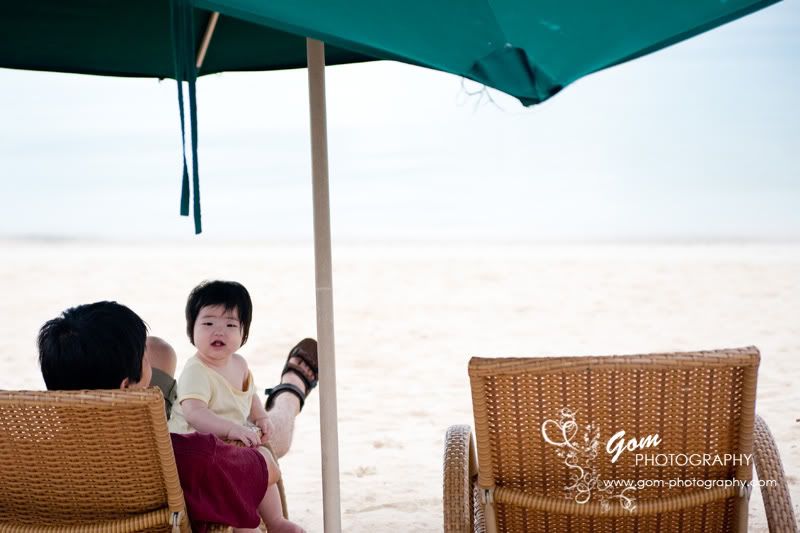 Breakfast time. Oh daddy..you crack me up....
In a hotel room. She just loves curtains..I wonder why..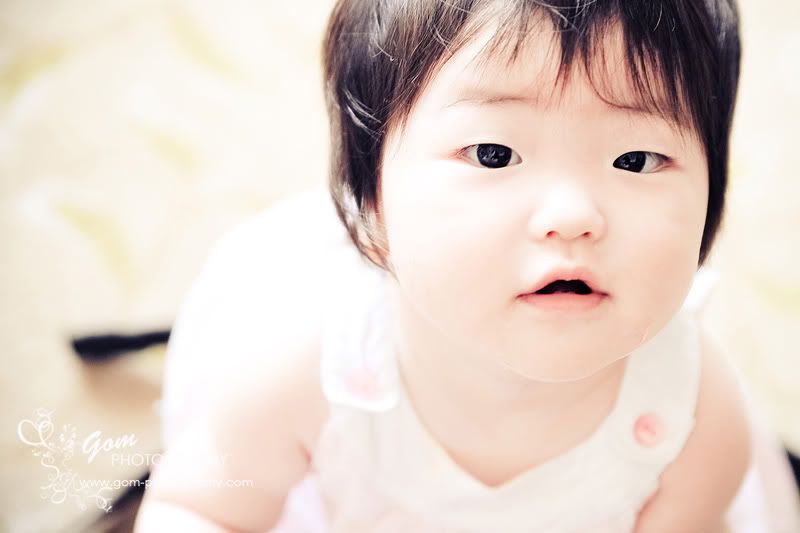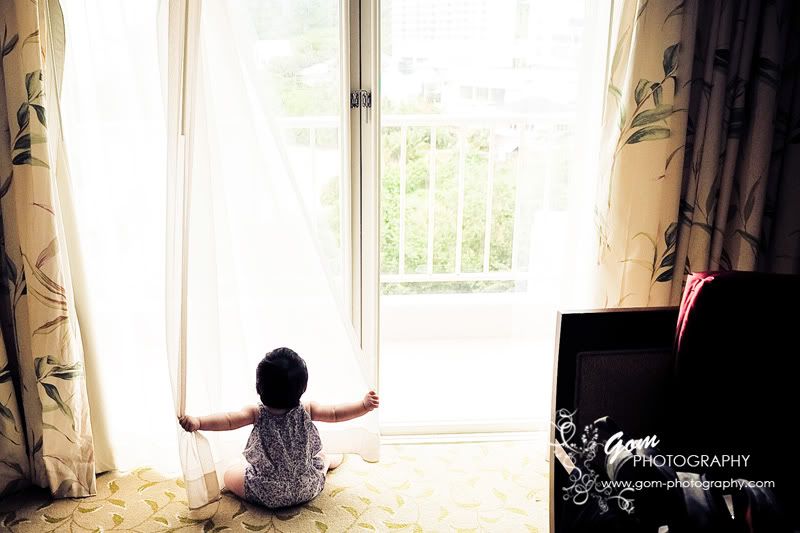 a view from our room..not bad..huh?
She just loves playing with sunglasses..Or maybe daddy loves it even more..
And there was a beach.. First touch of sands ever..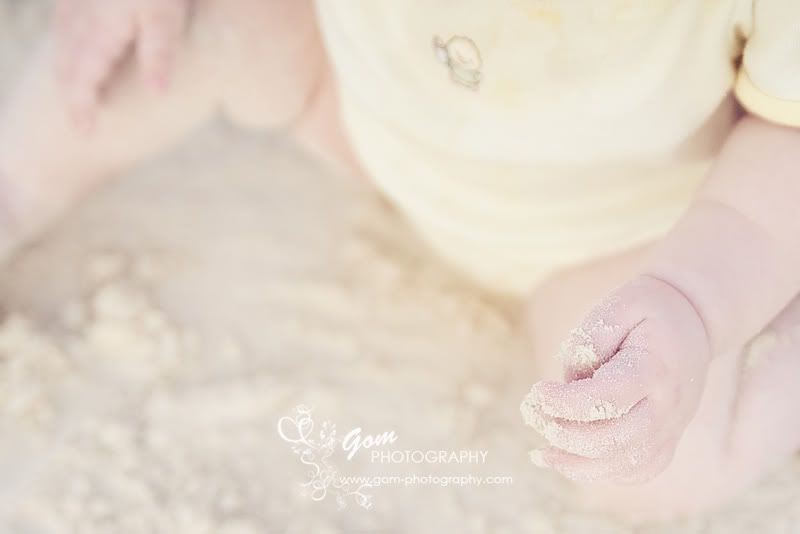 And then usual daddy and baby time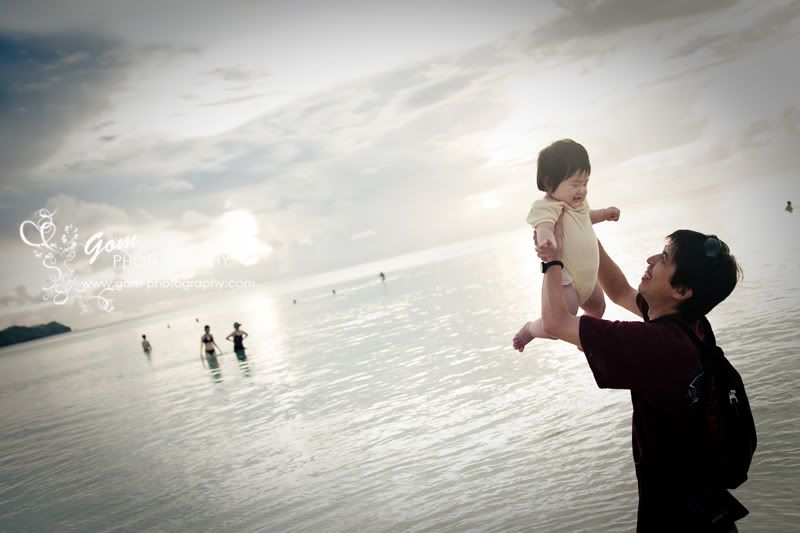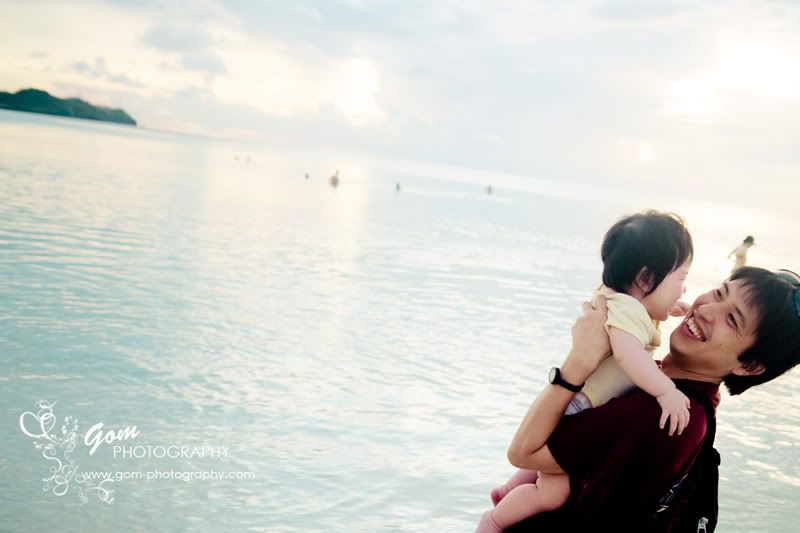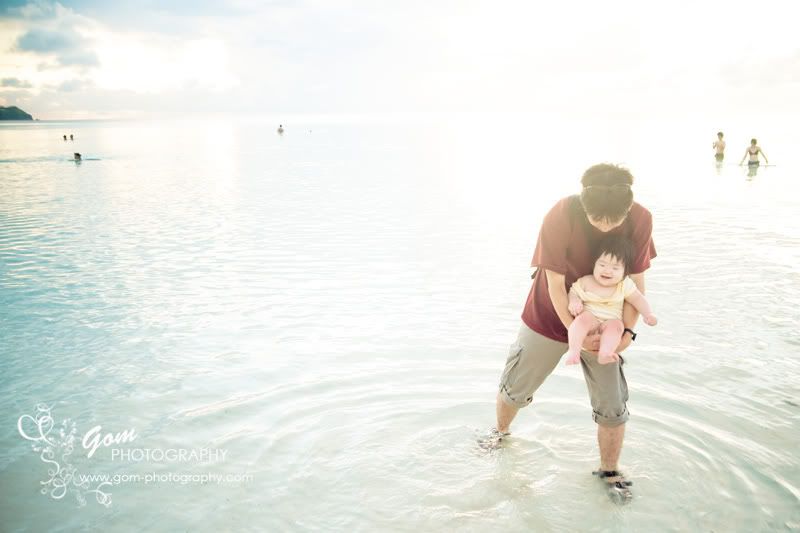 Well..I am glad that I caught this silly smile! This is how she laughs when she is too happy..haha
So happy to be back home! still lots of energy left, playing hard again all sweaty..