So my baby's 1st birthday is only less than a month to go..I just cannot believe how time flies. When she was a newborn, I couldn't wait till she grows up, so we can talk and I cam figure out what is so sad that makes her cry..haha..But now I miss those day and even when I am enjoying her so much right now I already miss every second passing by..now I know I will miss these days crazily soon.
So back to the point, I am trying to give a proper photo shoot once in a while for my little baby girl. So here are some her 300 days photos. I am so amzed every day how she grows up and learns new tricks by over night. My 11 month old baby loves her milk, daddy, mommy bringing her milk, bath time with mommy, crawling fast, re-arranging furniture, peekaboo (by herself!), dancing to music, pringles can, wet tissue, and diaper..:-)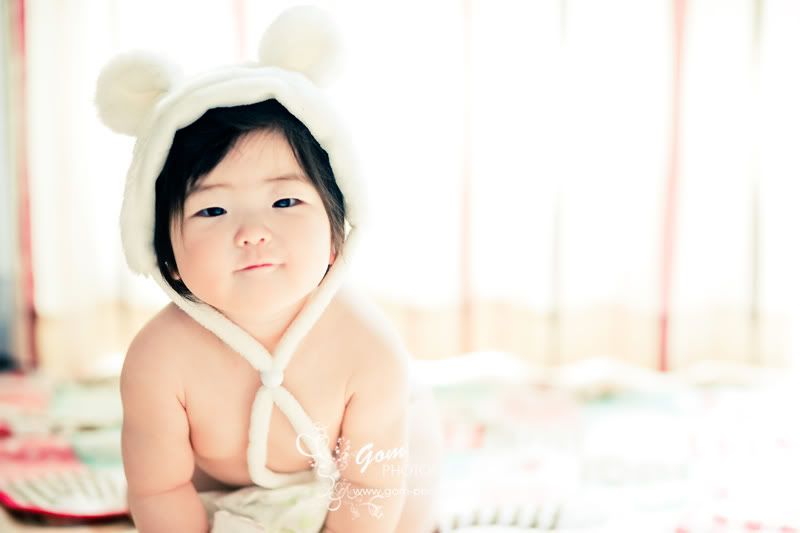 She ran away from tidy photo spot and went into messy living room, this is why we need to clean up the space before the shoot!
She just couldn't keep that hair band on her head more than 2 seconds..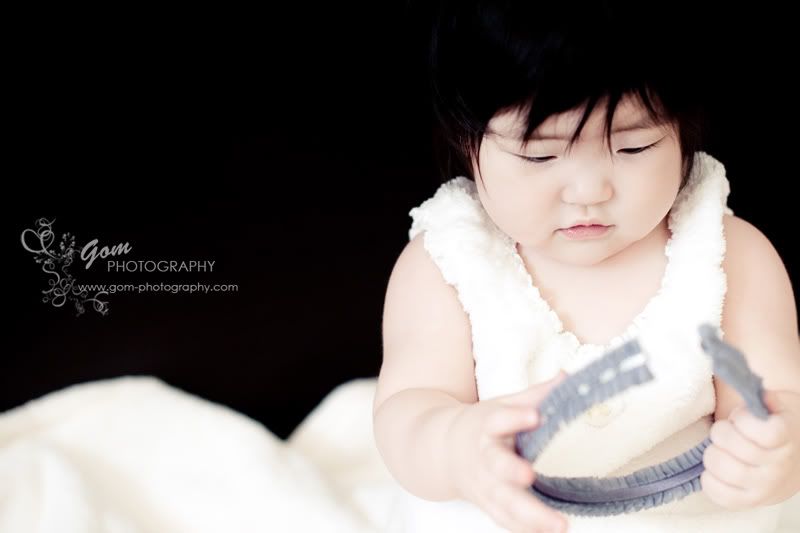 While we were having our little photo shoot, daddy showed up in backyard. He is busy cleaning the windows! Which gives a good excuse to run away from the shoot.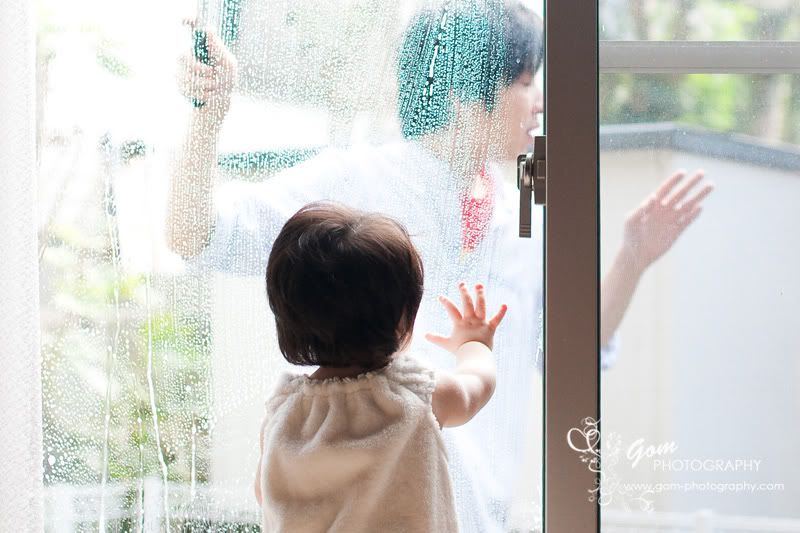 Watching her love of life..:-)