This shoot was such an easy breezy shoot. And I'm telling you that's the least I expect when there is a baby - I expect some cry and yada yada! But no, not for this happy 8 month old baby. He was truly enjoying the photo shoot with his gorgeous mommy!
I LOVE LOVE this shot, it was just taken quickly while mommy was changing his shoes, but you see what he is doing with his fingers? haha..He was truly born in Japan :-) And his eyes are just amazing.
Enjoying their time in Japan..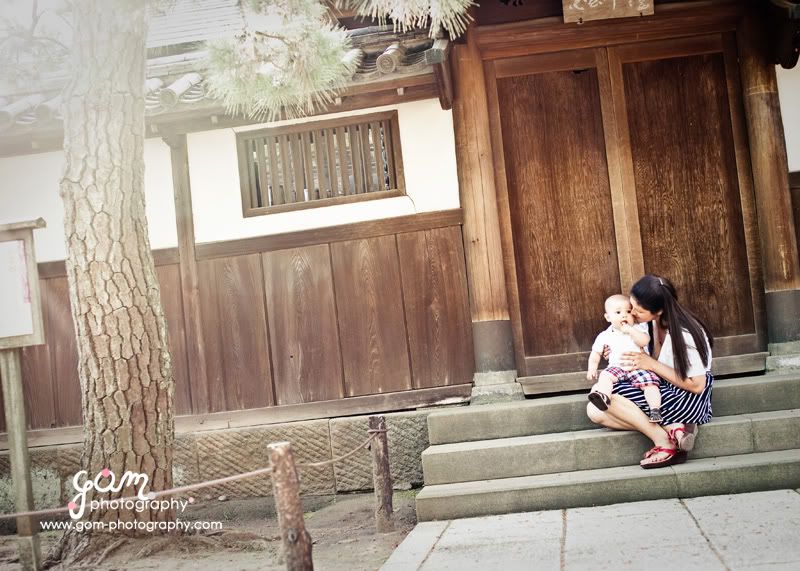 Oh yeah he can pose himself without mommy! He is definitely the best model to work with! :-)